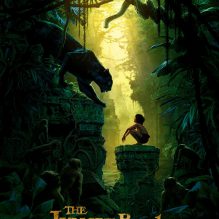 Remaking a classic is always risky. It's inevitable that people will compare the new version with the original, and often find the original better: if the original wasn't any good it probably wouldn't have been a classic to begin with, and some rose-tinted nostalgia may also come into play.
The new Jungle Book puts the original story in a new cover, in more ways than one.
Firstly, it is not an animation but a live action movie. Secondly, the atmosphere is decidedly darker throughout.