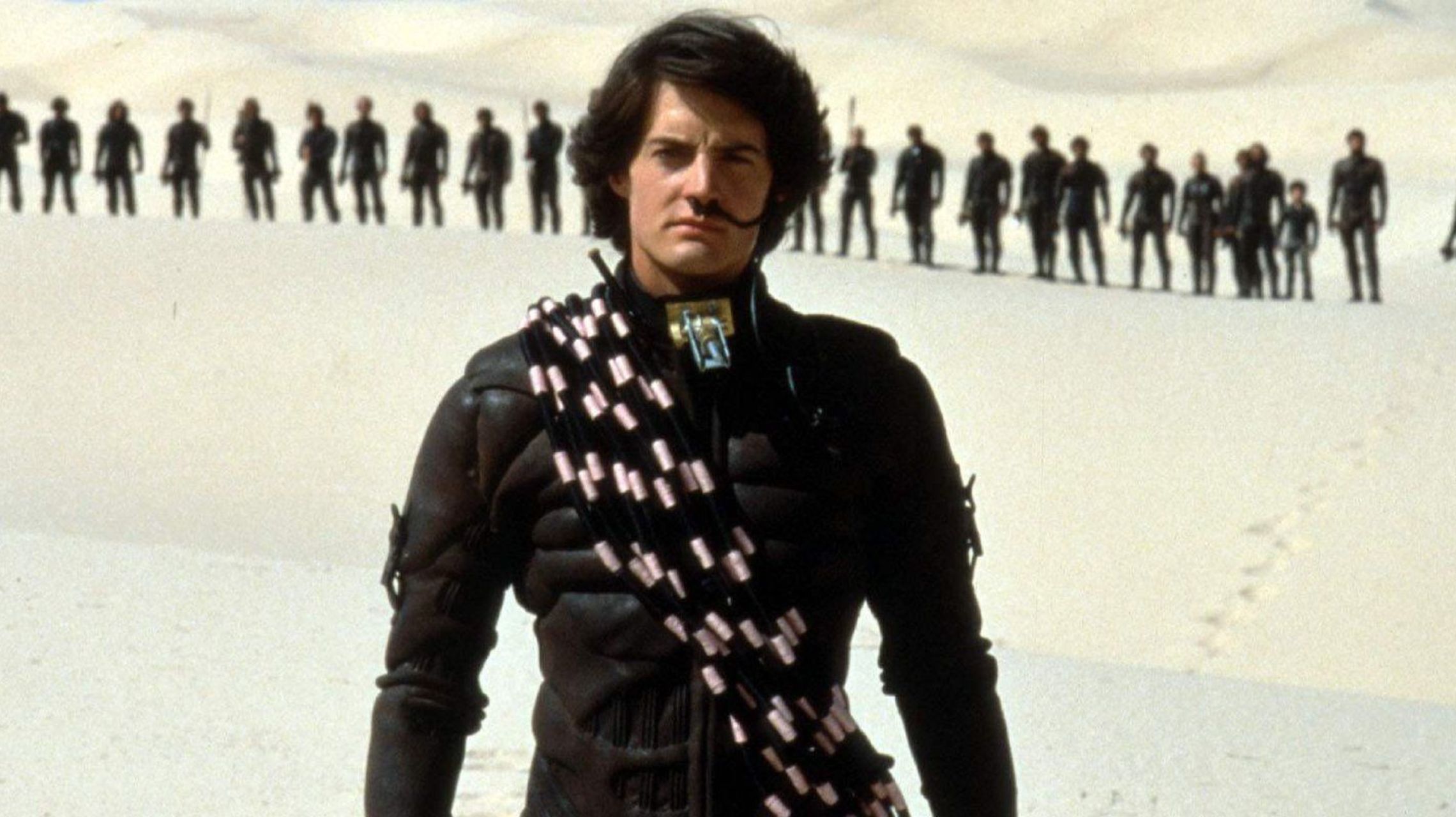 Denis Villeneuve's last two projects were the excellent science fiction movies Blade Runner 2049 and Arrival. He is currently working on adapting Frank Herbert's classic sci-fi novel Dune.
Earlier attempts at turning this epic book into a movie have not been great. Alejandro Jorodowski started working on an adaptation in 1974 and he had assembled some interesting crew members, including H.R. Giger for visual design and Dan O'Bannon for special effects (both of whom would later work on Ridley Scott's classic Alien). Actors included established names like David Carradine and also more creative choices like Mike Jagger and Salvador Dali, supported by a soundtrack by Pink Floyd. But it all turned out to be too ambitious for its time and the film never materialised – there is however a pretty interesting "documentary about the greatest movie never made", called Jorodowski's Dune, which is worth seeing if you are a Dune fan.
Then in 1984 David Lynch made his adaptation which was 'ok', but not exactly anywhere near as much of a classic as the book itself. And it certainly hasn't aged well, even though it featured an interesting cast including Lynch favourite Kyle Maclachlan in the lead role, supported by amongst others Patrick Stewart, Max von Sydow, and of course Sting as you would never wish to see him again…
So now Denis Villeneuve is taking on Dune, which is very exciting as this may be the first time it may actually work… His version will be split into two movies to be able to address the scope of the world building and storyline (the book itself is some 900 pages). In the meantime, casting is in full swing and this is what we know now:
| | |
| --- | --- |
| Timothée Chalamet | Paul Atreides |
| Oscar Isaac | Duke Leto Atreides |
| Rebecca Ferguson | Lady Jessica |
| Jason Momoa | Duncan Idaho |
| Josh Brolin | Gurney Haleck |
| Javier Bardem | Stilgar |
| Stellan Skarsgård | Baron Harkonnen |
| Dave Bautista | Beast Rabban |
| Charlotte Rampling | Reverend Mother Mohiam |
| Zendaya (not confirmed yet) | Chani |
Clearly, Villeneuve has grand ambitions for his vision of Dune, and we're quietly getting excited to see it on the big screen – scheduled for release November 2020.
Sting's unforgettable portrayal of Feyd-Rautha… (Lynch 1984)

Paul Atreides high on Spice… (Lynch 1984)

Baron Harkonnen… (Lynch 1984)