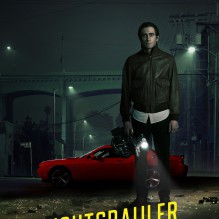 Close… but no cigar…
Nightcrawler is the story of Louis Bloom who by chance decides to work his way into filming accidents and crimes and selling the footage to the local news station.
I enjoyed the movie. The story is 'interesting' in an American Psycho kind of way, the atmosphere is dark and the cinematography is pretty good.