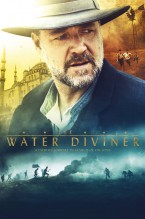 ---

The Water Diviner (4/10)




Now how best to describe this directorial debut of Russell Crowe… A pretentious hotchpotch or a melodramatic mishmash?

Connor (Crowe) is the water diviner, an Australian farmer with the gift to find things deep under the soil. At his farm, he uses this rare skill to find water in drought-stricken Victoria. When his three sons join the battle of Gallipoli in 1919 they die amongst thousands of other ANZAC soldiers. Guilted into action by his wife, Connor travels to Turkey to use his special skill to find the bodies of his sons so he can bring them home for a proper burial.