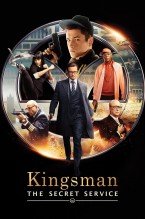 ---

Kingsman: The Secret Service (6/10)




Another comic-book adaptation? Yep. A Very Stylish One too! The plot is not all that relevant but here you go: street kid gets recruited into secret spy agency Kingsman and things happen.

It is at heart a grand spoof of the old Bond movies from Roger Moore's days – but updated to today's standards of action and visual spectacle – or maybe even setting some new standards at that.